Case Study 4 - Document Formatting Tools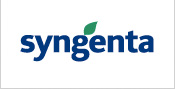 Challenge:

Syngenta produce many reports and frequently need to insert landscape pages and paste in content. Certain tasks in Word are arduous such as inserting a landscape page. Certain actions cause document corruption such as pasting content from a differently styled document. These issues cause a major headache to many Word users.

Solution:

A toolbar of custom tools that make complex tasks a snap and protect the document from incoming corruption.

Benefit:

Quick and easy to format documents and import content.
Make it easy for users to do the right thing.

The custom toolbar is delivered within the report template making it available to all documents created from that template.
Here are the available tools:

Insert Tools:
Library text

Displays a dialog which offers a library of standard formatted content. This library can be added to by users

Image/Photo

Inserts an image/photo in the correct format with a caption and makes the object the correct size

Table

Inserts a pre-formatted table of the required dimensions

Symbol

Displays a dialog which offers a custom set of frequently used symbols

Captions and cross references

Inserts correctly formatted captions

Paste Tools:
Paste and Format text

This tool takes the text being pasted in and cleans it of aliens styles, section breaks and anything that is likely to corrupt the receiving document

Paste Object

Pastes the object such as an Excel chart in the correct way (as an image rather than as an OLE embedded object)

Paste Special

Displays Paste Special dialog

Tools:
Fix para numbering

Goes through the document correcting the numbering

Portrait/Landscape

Inserts a Landscape page, optionally with portrait headers/footers

Update Fields

Updates all the fieldcodes

Edit Header/Footer

Dialog to update the header/footer information

Styles:
| | |
| --- | --- |
| | List of custom styles created for this document |

These templates and tools yield enhanced document quality and productivity and deliver significant savings in time and effort - a tiny sample of what we can do. Get in touch for more detail. Contact Chris Devrell at chris@cdev.co.uk or call +44 (0)2380 74 0990.