Case Study 7 - Freedom of Information Letters
| | |
| --- | --- |
| Challenge: | Public bodies can receive many requests for information under the Freedom of Information Act. These can be time-consuming to answer and carry a risk if incorrectly handled. |
| Solution: | We develop a FOI Letter template which quickly and accurately creates a letter response to the FOI request and enables the user to select a pre-set FOI reply from a list. The list of replies can easily be added to by the administrator. |
| Benefit: | Timely and accurate replies to FOI requests which save the body money and increase their level of customer service. |

Below are two examples of FOI letter creation dialogs showing the list of FOI answers:

Audit Commission: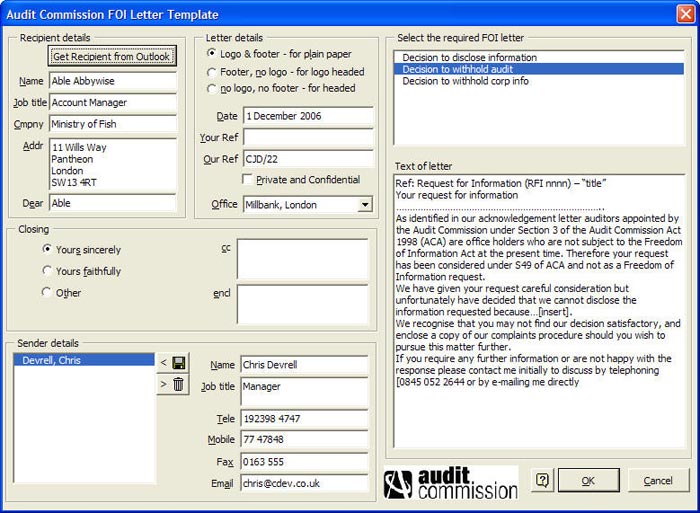 Learning Skills Council: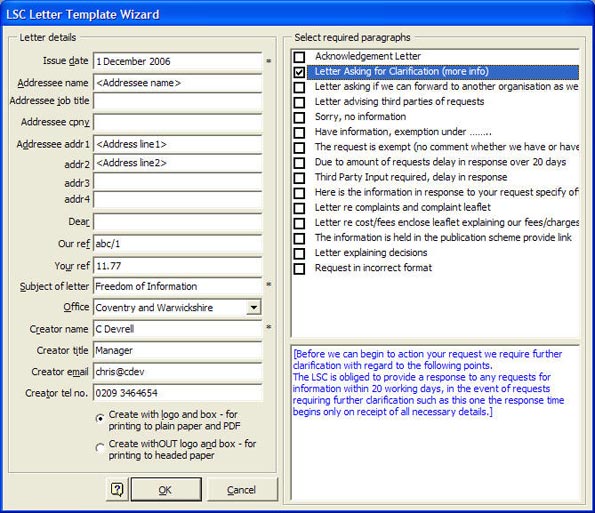 These templates and tools yield enhanced document quality and productivity and deliver significant savings in time and effort - a tiny sample of what we can do. Get in touch for more detail. Contact Chris Devrell at chris@cdev.co.uk or call +44 (0)2380 74 0990.